Dana McCauley: Powerful Women in Business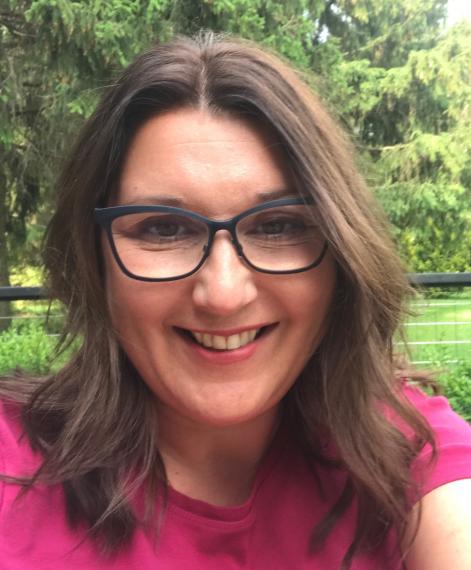 Written by: Siobhan Latremouille
Recognized as one of Canada's Most Powerful Women by WXN – Women's Executive Network, Dana McCauley's ambition, talent and accomplished career make her an inspiring role model and mentor at the University of Guelph.
McCauley currently holds the position of Director of New Venture Creation at U of G where she works with researchers to develop their ideas into market-ready innovations and get their research findings into the hands of users. McCauley brings a wealth of executive experience and expertise in consumer behaviour to this work. Throughout her career, she has helped companies launch products and grow their businesses, and launched two successful companies of her own.
In an interview with GenEQ, McCauley shared her insights on the impact gender equity has had on her career. 
What inspired you to follow your career path?
McCauley: There's always a puzzle to the things I'm good at. I like figuring out how to do something in a new or more accessible way. I like to say that in my job at the University, and in all my jobs, I'm in a position where someone throws this knotted ball of twine at me and I unwind it, wrap it up neatly and throw it back so they can macramé, knit or do whatever it is they need to do with it.
I solve problems so that other people can do what they want to do with the solution. 
What does gender equity mean to you?
McCauley: Gender equity is not having any inhibitions about owning your position and sharing your insights without worrying about phrasing things in a way that will be accepted.
We're not fully there yet; but I think Generation Z is the closest we've got to a fully realized feminist. I really admire how they seem to own their sexual choices and are comfortable standing in and asserting their power.
I love the role models in that 17-25 age group right now, like Malala Yousafzai and Greta Thunberg. They just say what they say. I'm sure it's still difficult for them but they seem to have a permission that I didn't have at that same age and I still sometimes struggle with.
You look at places like U of G and we have many women in director and above positions, which is great. But I think some of us, particularly in my cohort, still have baggage and still worry about how we will be perceived or labelled. 
How does having you in your role help gender equity?
McCauley: The world of entrepreneurship is extremely male dominated; there haven't been many well-known female women innovators. Those that are well-known aren't very close to the actual doing of the innovation, they generally have been on the inspiration side. I feel fortunate that I have been able to have jobs where I can show that entrepreneurship is not a job that only men can do. 
How have you mentored others?
McCauley: I'm involved with a couple formal mentorship programs, such as the Women's Executive Network and the Big Sisters Mentoring Program.
The Woman's Executive Network matched me with a young woman and we would talk about job opportunities and how she could position herself for these roles. I also helped her envision her goals to sort out what she really wanted versus what she felt people wanted from her.
I like to think of myself as a leader who is always mentoring all my staff. I have had great relationships with people that have extended past the time we worked together where I have been able to be a coach and move the needle a bit for them. 
Do you have any advice for individuals who want to follow a similar path?
McCauley: Be open to opportunities and when opportunities that interest you arise, say yes. Don't overthink your destination. I think of myself as a donkey, I have a carrot ahead of me which represents what I want, and what I want is to do interesting projects that matter to the people I am working with. How I get there doesn't really matter as long as I get my carrot.  
Have an idea of someone or something we should highlight? Send us an email at genderequity@uoguelph.ca