Leanne Son Hing: Let's Talk Inequality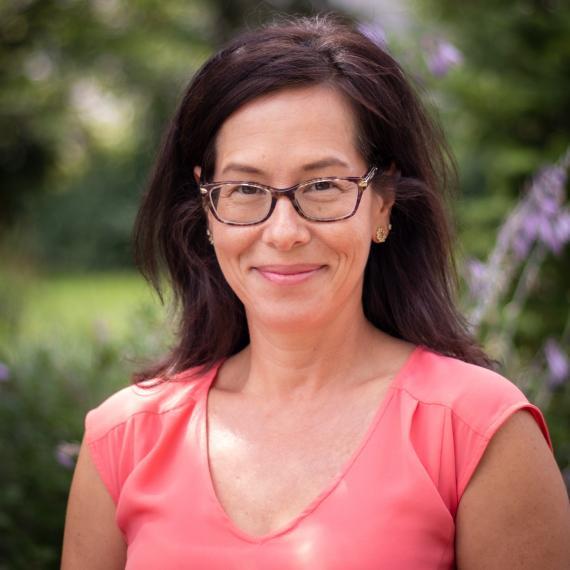 Written by: Omorowa Eguakun, MA
Prof. Leanne Son Hing doesn't just study discrimination, she helps break it down every day in the classroom. As a professor and researcher in Industrial and Organizational Psychology, Son Hing's work focuses on inequality and how it takes shape in group-based discrimination. Her research intersects with the concepts of prejudice, sexism, power and status. 
Educating others about gender inequality
In her classroom, Son Hing creates an environment that encourages participation from everyone and consciously incorporates topics such as gender harassment in the workplace. From experience, she has found it's more effective to address these issues through discussion, rather than lecturing students. "You can do it with a hammer, or slowly unfold the misperceptions and why one would be motivated to have these misperceptions," she says. "Let people come to a new conclusion."
Son Hing believes gender equity in the workplace follows a basic tenet of "work being of equal worth." She says this principle applies across a variety of issues and across all genders. For her, conversations about equal rights, status, and pay must extend to equal freedom in terms of physical safety and self expression. Son Hing's interest in inequality was sparked, as an undergraduate student, by a paper she read on the "beauty bias" – the idea that physically attractive people are rewarded for their beauty. 
Son Hing takes pride in collaborating on several interdisciplinary research projects and devoting time to her students and service work, which has included serving as a member of the Gender Equity Advisory Group. 
Rethinking performance in academia 
While Son Hing is working to break down her students' biases, she's also hoping to change the system to better balance opportunities for men and women at work. In her research, she has found that the stresses and strains of work-life conflict affect male and female faculty differently, which then has disproportionate negative effects on women's research careers.
Her research focuses on how complex organizational systems involving leadership, structure, culture, policies (e.g., for performance evaluation), and social interactions can all work to reinforce gender inequalities. Simple, targeted solutions cannot even the field. Rather, multiple elements of an organizational context need to be investigated and addressed to promote gender equity.  
Have an idea of someone or something we should highlight? Send us an email at genderequity@uoguelph.ca