The Stars and What Matters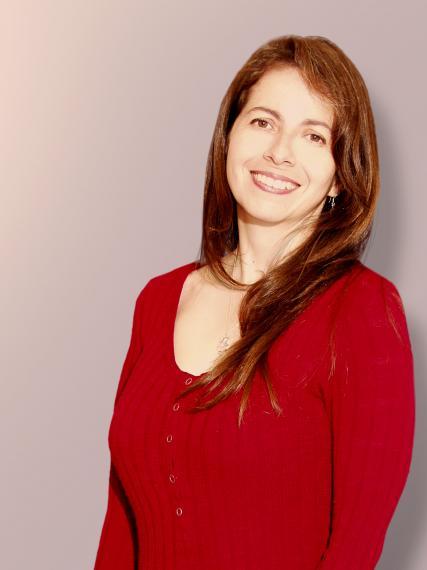 Written by: Omorowa Eguakun, MA
Through her work in theoretical nuclear astrophysics, Prof. Liliana Caballero is using stars to make the world a better place.
Caballero studies the dense matter found in the collapse of massive explosive stars. By studying the behaviour of environments far away, she says we can make connections about stellar matter and nuclei produced on earth. Ultimately, that knowledge can help us solve long-term problems here like treating cancer or generating energy.
Great distances have been a recurring theme in Caballero's story. Born in Colombia, Caballero has relied on persistence and stubbornness to achieve her goals. Coming to the University of Guelph to pursue her research was a long journey. She faced challenges like long nights, leaving her family and friends behind, and learning a new language at a later age. But according to Caballero, it has all been worth it.
"Having the chance to make connections and meet people from all over the world has enriched my experience," says Caballero. She believes students can benefit from that same exposure to new ideas.
"It would be amazing to diversify campus by bringing more international students to do the same here in Guelph," she says. "It's a great opportunity for both international students and students on campus to meet and learn from each other."
Building communities of support
Caballero is realistic about the difficulties of leaving home to study in another country. "It's not going to be easy in the beginning," she says. She encourages others to search out people they can resonate with, both within and outside their field of expertise.
"Making these connections keeps you grounded," says Caballero. "As a minority in your field, pursuing an academic career can be overwhelming and competitive. That makes it easy for your work to become your identity."
Caballero says it's important to remember that no one thing defines you. "Having people who you can talk to about other things is refreshing and helps you find value in other pursuits."
Supporting other women in STEM has become a passion for Caballero. She created Women in Physics Lunches – a trusted space where students and faculty members meet to talk about their experiences, listen to other professional women in the field, and celebrate achievements.
She hopes to be a source of information that other women in STEM can trust and a person they can look up to. "In STEM fields , it can take a long time to see the impact of your work. I want to help women see that their work matters," she says.
Caballero sees similar value in U of G's GenEQ initiative. "It's good to know I am not the only one talking about this," she says. "There are ideas I can benefit from, and I can also contribute my resources – that's not something you find everywhere."