Kimberly Francis: Using Music to Unite and Empower Women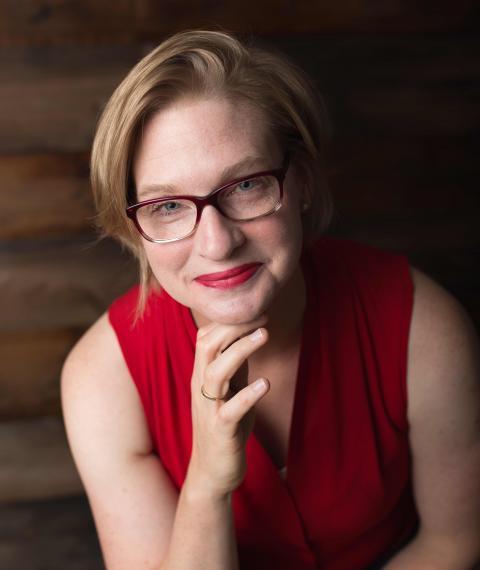 Written by: Siobhan Latremouille
For professor Kimberly Francis, music is an outlet for expression and a tool to incite change. As an associate professor in the School of Fine Art and Music and a self-proclaimed feminist musicologist, Francis incorporates sociology, cultural studies and gender theory into her work. 
Francis' book, Teaching Stravinsky, is an example of how she fuses feminist thought with the study of music. The book explores the influence of composer Nadia Boulanger on the world of music and the work of famous modernist composer, Igor Stravinsky. Francis was inspired to write this book after discovering new archives that revealed Boulanger's remarkable connection with Stravinsky, the man and his music. Through this book, Francis plays tribute to Boulanger by celebrating her work as well as examining how women enter, navigate, and become influential in the world of music. 
"Musicology is a discipline that continues to ask questions about equity and take a hard look at who it studies... since it's a small field, it has to work to make sure to keep the gates open," says Francis. 
In our conversation, Francis mentioned feeling the impacts of inequality throughout her schooling and career. This includes having few women teachers as an undergrad, to recently conducting research showing that women are vastly underrepresented as postsecondary professors. In fact, only three women professors now teach music composition in tenure track positions in all of Canada. These experiences led Francis to where she is and have fueled her desire to make a difference. 
Francis uses her position at the University of Guelph to broaden the field so that women musicians have the opportunity to meet and work with other women in music. In 2018, Francis ran a conference to celebrate historical creative women, which united an international group of scholars and artists, providing them an opportunity to exchange research and network. 
Francis is also serving as co-editor for the overhaul of the Grove Music Online database to update its content related to gender and sexual identity. She wants to feature more Canadian women in the database, especially BIPOC and trans women. To continue to promote dialogue, Francis will host the 30th Anniversary of the international Feminist Theory and Music conference, to be held at Guelph in the summer of 2022. This exciting event will support and unite women musicians and scholars at a time when the field is considering its past and thinking creatively about where it wants to go.  
Have an idea of someone or something we should highlight? Send us an email at genderequity@uoguelph.ca