Amplifying Voices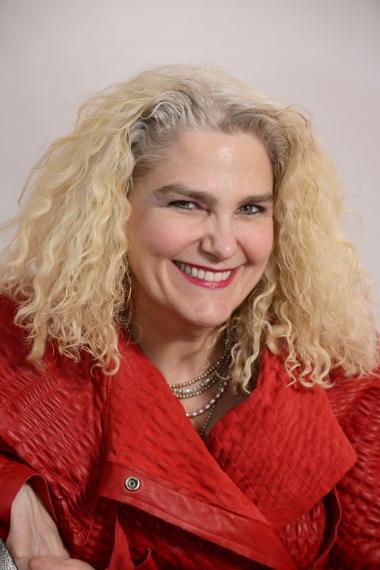 Written by: Omorowa Eguakun, MA
Giving voice and legitimacy to justice-seeking communities builds connections that strengthen our society. That fundamental belief has been a driving force behind Prof. Carla Rice's work.
Rice is a professor in the Family Relations and Applied Nutrition (FRAN) department at U of G. She is a Canada Research Chair in Care, Gender and Relationships.
An outsider bringing others in
Rice's current work stems from her upbringing. Coming from a working-class background, Rice was part of the first generation in her family to go to university - Harvard, at that. At her Ivy League school, she felt like an outsider because she didn't speak or sound like other students and faculty members.
Tenacity was what got Rice to Harvard and beyond. "I am not smarter than anyone else I came up with," says Rice. She credits her success to believing that she deserved what she had worked for and giving herself space to try.
During her time at Harvard, Rice came to realize that the valuable knowledge her working-class community possessed was generally overlooked by educational institutions. Voices that had amazing, original, insightful stories to tell weren't given the opportunity to have them heard.
She set out to find a solution.
As she pursued her PhD, Rice worked to develop and implement a method that would recognize the lived, felt and embodied knowledge of marginalized communities. She sought to legitimize that knowledge at the academic level. Through digital and multimedia storytelling, and other forms of art and communication, she works with community members, academics and leadership to bring these stories and knowledge to light.
"Storymaking and sharing create the ability for people to build connections across differences," says Rice. "But they also invite and encourage people who might be in more powerful positions to have some accountability to others who may be positioned in places that are less powerful."
Proliferating underrepresented stories
Today, her research focuses on supporting marginalized communities in making and sharing their own stories, particularly in relation to women, non-binary people, people living with mind-body differences and especially those experiencing body struggles.
During her time in school, she recognized the ways that women across classes, races and sizes face issues surrounding their bodies. This discourse, in combination with her own experiences, led her to activism and eventually became a focal point of her research exploring bodies in social and cultural contexts.
Women as more than just women
Through her work, Rice is using intentional storytelling to build intersectional community and alliances.
When asked about her thoughts on gender equity, Rice emphasizes the need to address equity in all sectors, taking the most marginalized and putting them at the center. "We have to blow apart what it means to be a woman," she says. "If we mean all women, then it has to be all women—all bodies, all walks of life, all those who identify as women, wholly or partially. This includes those who identify as trans and gender non-conforming."
She emphasizes the importance of seeing women in their complexities and all their differences. Rice continues, "If we don't, we only think about the unmarked woman – cis, straight, white, non-disabled and middle class."